LET'S GET SH!T DONE TOGETHER
You want to get started with paid ads, but you don't know where to start, if you have enough budget for it, or how to reach the right people with your ads. Maximize the performance of your digital ads with ESY. We can help you get started with paid ads at any level and any budget, and work with you to understand the message aud audience you want to reach. Then we can create ad content, ensure your ads are placed in the right place to reach your target market, and help analyze, maintain, and improve your ad strategy so you can engage your target customer and maximize your budget to achieve your advertising goals.
A website that's difficult to navigate is sure to turn away customers.  We are available to maintain your website, improve its design, and help with any software updates  so that it continues to be accessible, responsive, and easy to navigate for all users. Dealing with issues on an existing website? No problem! We are experts in managing platforms that predate our involvement. Almost half our web management clients hired a low-cost developer to build their site and then needed us to fix mistakes the first developer made. Prevent this from happening and work with us from the start for a smooth user interface and experience.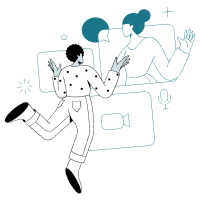 If you spend a significant amount of your day on an internet-connected device, there's a chance you have spent part of that time on TikTok, Instagram, or YouTube. With more than 60% of Millennial and Gen-Z consumers holding accounts on video platforms, having compelling video content is an essential piece to a brand's growth strategy. While we don't create or shoot video, we can help you storyboard, edit, and polish your video content, as well as create animated videos and give your brand story its best foot forward.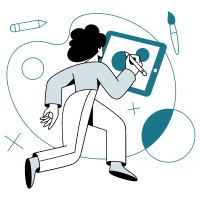 Creating memorable brand content is vital in the digital world of information overload and endlesss social media feeds. Catching and retaining the attention of potential customers through design requires an understanding of your business, your goals, and how design will attract your target market. ESY doesn't just make visually appealing designs, we design beautiful content that tells your unique story and conveys your messaging visually. Let us help you communicate your brand message through logos and branding images, infographics and social media designs, and more.
Ensure your brand is reaching your target audience with search engine optimization (SEO). Many brands hear the keyword SEO as something they need for the business, but don't know exactly what that is, if it's beneficial for their company at the stage they are at, how it will help, and how to do it. We will guide you through the myriad of factors that affect SEO including targeted keywords, website optimization, and cross-pollination on different platforms. As algorithms evolve and learn, we are available to give tailored care and maintenance to optimize your website traffic.
Creating a beautiful and user-friendly website is vital. Whether you're creating a website for the first time or redesigning your current site, let us bring your vision to life. We will communicate with you at every step of the process so your vision is accurately realized and provide guidance and ideas when you're not sure what to do. Almost half our web development clients decided to hire someone less expensive at first, and then came back to us to fix mistakes the first developer made. Choose quality and work with us from the start to ensure your website is built correctly.
Email marketing is the most effective form of digital marketing, generating $42 for every $1 spent, and is the best way to build relationships with your customers. Email marketing is our specialty, and we know how to make your email strategy work. We will help you craft engaging content and designs optimized for the world of email in 2022 that will land well with your target audience. We can create and optimize workflows between actions your customers take on your website and targeted email campaigns, and create a smooth flowing email management system.
You have the vision of where you want to get to, but you aren't quite sure how. You may have uncertainty in how to get started with digital marketing, how to make the most of your budget while reaching your target audience, or how to get your current marketing efforts to work. With over 15 years of experience across industries, marketing mediums, and different strategies, ESY Creative founder Jasmin offers 1:1 strategy consulting. She will meet with you and analyze the effecitveness of current marketing efforts, determine the best strategy for your business, help you set goals and create measurable ways to and achieve them.